Job Search news from BCG Attorney Search
09/14/2022
Sherman & Howard Grows its Business & Real Estate Group with Addition of Lee Fanyo and Eric Alpert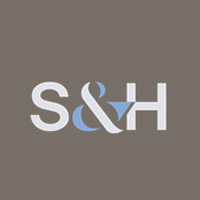 Lee Fanyo and Eric Alpert have joined Sherman & Howard as members in the firm's Business & Real Estate practice group. The duo adds significant mergers & acquisitions, finance, and general corporate experience to the firm as well as expertise in the energy, light industrial, and aerospace industries.

"We are delighted to have Lee and Eric join the firm and bring their well-established mergers and acquisitions practice to our team," said Stefan Stein, CEO of Sherman & Howard. "The addition of Lee and Eric further reflects our ongoing efforts to grow the firm and strengthen the firm's offerings."

"The addition of such a recognized and accomplished mergers & acquisitions team has enhanced our ability to deliver the highest-level transactional counsel to our clients," said Lyle Wallace, practice group leader for the Business and Real Estate practice group. "It also allows Sherman & Howard to deliver seamless full-service capabilities to many of the clients Lee and Eric have serviced as transactional and corporate counsel."

"The quality of legal representation, and the client service and responsiveness on which Lee and Eric have built their reputations make their practice a great fit here. We could not be more excited to have them as members of our transactional team," Wallace continued.

Fanyo and Alpert see this move as an opportunity to expand the team and bring under one roof the legal services provided to their existing clients, creating efficiencies and increasing responsiveness on transactions and general corporate counseling.

"We've had a longstanding relationship with S&H and have worked with many of the lawyers here for years," Fanyo said. "Integrating our practice with the firm will help us continue to provide services to our clients on an even broader scale."

Since the beginning of the year, Sherman & Howard has welcomed six new attorneys in the Business and Real Estate Group, including several who have a specific focus on mergers and acquisitions. In addition to Fanyo and Alpert, the firm welcomed member James Eklund, a pre-eminent water law attorney, and associates Angie Fletcher, Evy Duek, and Vincent Luparell. Additionally, the firm expects to have two new associates in the Business and Real Estate practice group in the coming month, adding further capacity to this growing practice area.
Law School Profile
sponsored by LawCrossing

University of Michigan Ann Arbor School of Law
The University of Michigan Ann Arbor School of Law or the Michigan School of Law as it is popularly known is one of the oldest law schools of the U.S. and it consistently ranks among the top 10 law schools of the U.S. in rankings published by different sources and organizations. Michigan Law School is considered to have one of the best campuses and collegiate environment among U.S. law schools.
Articles By Harrison Barnes