Job Search news from BCG Attorney Search
06/16/2022
Fenwick Welcomes Joyce Tong Oelrich and Zohra Tejani to Growing Regulatory Practice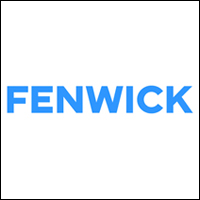 Fenwick today announced the arrival of two lateral partners, Joyce Tong Oelrich and Zohra Tejani, who bring extensive experience helping technology companies drive revenue and manage risk in federal, state and local government contract-related matters.

Resident in the Washington, DC office, Tong Oelrich and Tejani have more than 40 years of combined legal experience, including in-house experience at global tech companies and deep knowledge of public sector contracting and compliance. While they were in private practice together at Tong Tejani PLLC, they offered actionable advice to commercial tech companies on all aspects of government contracting and compliance issues in the US and global public sector.

"We are incredibly excited to welcome Joyce and Zohra to the Corporate Regulatory team in our quickly expanding DC office," Fenwick chair Richard Dickson said. "We are committed to providing expansive services to our tech clients as they continue to innovate at a rapid pace, and Joyce and Zohra's arrival helps us accomplish just that."

With the addition of Tong Oelrich and Tejani, Fenwick continues to bolster its Corporate Regulatory Group, which recently welcomed healthcare regulatory partner Jennifer Yoo, antitrust partners Steve Albertson and Tom Ensign, and national security and trade partner Melissa Duffy.

"Joyce and Zohra's capabilities are important for our clients as they navigate complex government contract issues nationally and globally," regulatory chair Mark Ostrau. "Their unique approach to government contracting and industry knowledge is a highly valued skillset that complements our existing team."

Tong Oelrich brings significant global experience advising industry-leading commercial clients, as well as extensive in-house experience in the tech industry. She served as in-house counsel at Facebook (Meta) and Microsoft, focusing on government contract compliance. She has designed and implemented worldwide public sector procurement compliance programs to proactively address the risks associated with sales to government entities, identifying and investigating potential non-compliance with various government regulations.

"We are excited to join Fenwick and continue our holistic, modern approach to all of our clients' complex and challenging government contracting needs," said Tong Oelrich.

"Fenwick's platform and comprehensive suite of legal services complements our rapid expansion and commitment to providing exemplary legal counsel," added Tejani.

Tejani has experience advising technology companies on a range of government procurement and technology matters, including cybersecurity, data protection, intellectual property, procurement integrity and strategies for channel pricing and competition. Formerly with Microsoft and VMware, Zohra also has extensive experience counseling, drafting and negotiating high-stakes government contracts, subcontracts, OTAs and RFX for commercial technology products and services with US federal, state and local governments.
Law School Profile
sponsored by LawCrossing

University of Michigan Ann Arbor School of Law
The University of Michigan Ann Arbor School of Law or the Michigan School of Law as it is popularly known is one of the oldest law schools of the U.S. and it consistently ranks among the top 10 law schools of the U.S. in rankings published by different sources and organizations. Michigan Law School is considered to have one of the best campuses and collegiate environment among U.S. law schools.
Articles By Harrison Barnes