Job Search news from BCG Attorney Search
09/10/2021
Prominent Entertainment Attorney Brad Small Joins Fox Rothschild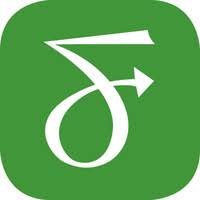 Fox Rothschild LLP is pleased to welcome Brad S. Small as a partner in the firm's Entertainment & Sports Law Department in Los Angeles.

"With more than 20 years of experience negotiating strategic and forward-thinking deals for his clients, Brad has positively influenced the careers of many A-level Hollywood creatives, celebrities, executives, athletes and entertainment businesses. Brad has tremendous experience in the episodic landscape and beyond, and we are excited to welcome him to our team," said Marc H. Simon, chair of Fox's Entertainment and Sports Department.

Small has worked on such projects as "Marco Polo," "Mob Wives," "Project Runway" and "Scream." His clients include Academy Award® and Emmy Award® winning writers and profit participants of several acclaimed television series, including Nick Pileggi, writer of "Goodfellas" and "Vegas," Joe Exotic of "Tiger King" and professional wrestlers Chris Jericho and Jack Perry.

"Joining the team at Fox provides my clients with the backing of a full-service national entertainment and sports law department that has offices in key markets across the country. It also gives them one-stop access to high-level resources to assist with their real estate, family law and intellectual property matters, among other legal issues that often arise for them," said Small.

Small's work includes the development, distribution and exploitation of entertainment properties — scripted and non-scripted — for television, film, theater and digital. He handles sophisticated and complex business and financial transactions related to a broad range of intellectual property, and leads negotiations with TV networks, streaming services, production companies and studios over the financing and purchase of content.

His representations include:

Represented actor in endorsement spokesperson deal for Dos Equis' "StayThirsty, My Friends" campaign
Represented actors in endorsement opportunities and licensing deals for brands including L'Oreal, Neutrogena, Heineken, Coty and Cointreau
Represented actors, writers, producers and athletes in contract renegotiations for projects such as "The Pursuit of Happyness," "LOST," "Desperate Housewives," "Becker," "Ghost Whisperer," "The Glades," "The Game," "WWE Raw" and "WWE Smackdown"
Negotiated book deals for A-level entertainment and sports personalities
Represented hosts, producers and participants in a variety of non-scripted programs
Advised representatives in creating NIL (Name, Image, Likeness) deals with athletes
Advised celebrities on NFT deals
Advised celebrities on multistate cannabis deals

Small earned his J.D. from the University of California, Los Angeles, School of Law and his B.A. from Brown University.

Prior to joining Fox, he was a partner at Rosenfeld, Meyer & Susman LLP.
Law School Profile
sponsored by LawCrossing

University of Michigan Ann Arbor School of Law
The University of Michigan Ann Arbor School of Law or the Michigan School of Law as it is popularly known is one of the oldest law schools of the U.S. and it consistently ranks among the top 10 law schools of the U.S. in rankings published by different sources and organizations. Michigan Law School is considered to have one of the best campuses and collegiate environment among U.S. law schools.
Articles By Harrison Barnes